Does LG TV Have Bluetooth? How to Check and Enable It?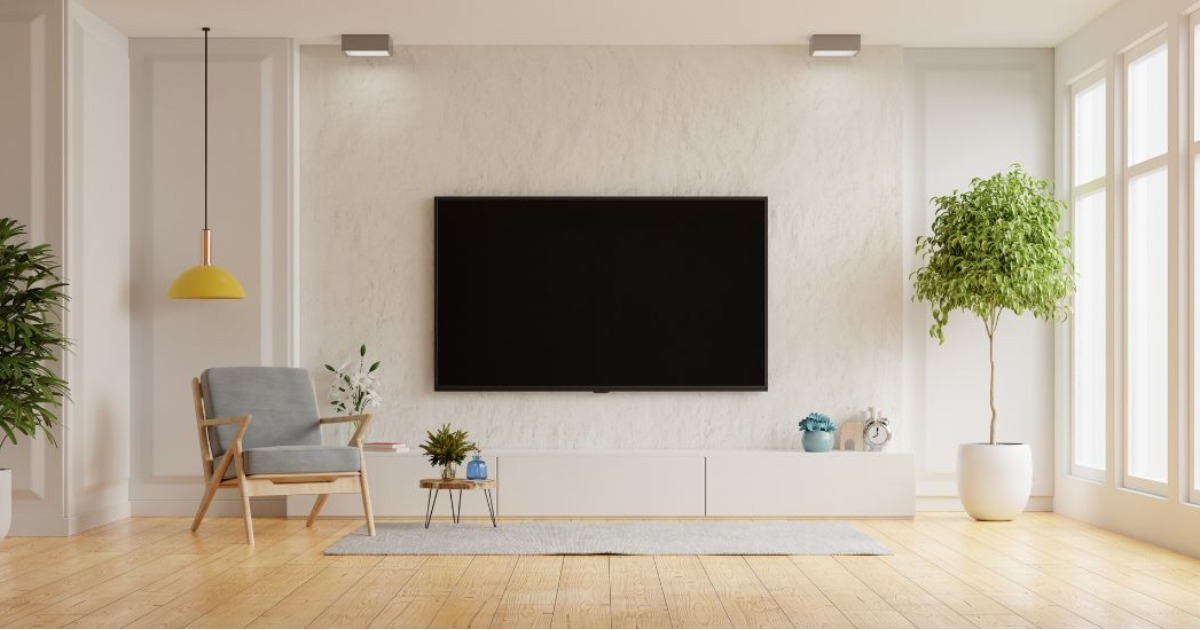 LG TVs offer a wide range of features to enhance your viewing pleasure. One question that people often ask is, "does LG TV have Bluetooth?".
Bluetooth technology is integrated into select models of LG TVs, allowing you to wirelessly connect your Bluetooth-enabled device, such as a soundbar, headset, or smartphone, to your TV.
This blog post will answer your questions about LG TV and Bluetooth, including whether it has the capability and how to check and enable it.
We will also discuss some tips to fix problems with connecting Bluetooth devices. So let's dive into the reading to learn more details!
Does LG TV Have Bluetooth?
The short answer is Yes. Many LG TVs come with Bluetooth connectivity.
Bluetooth is a wireless technology that allows for audio and data transfer between two compatible devices.
For example, you can use Bluetooth to connect your LG TV to other popular devices such as smartphones, tablets, and even game consoles.
Connect to headphones to enjoy music
Bluetooth is an excellent way to conveniently enjoy your favorite music, movies, or other content without cables or wires.
Additionally, some LG TVs have Bluetooth Low Energy (BLE) technology, which allows you to use compatible accessories such as a remote control or game controller with your LG TV.
You can easily enjoy your favorite music and audio by pairing your LG Smart TV with a Bluetooth device. Enable the Bluetooth function on your LG Smart TV to get started and pair it with a compatible device.
How to Check Bluetooth on LG TVs?
If you want to check your LG TV's Bluetooth capability, it is essential to know that not all LG TVs support Bluetooth.
To determine whether your LG TV supports Bluetooth, you can search the specifications of your TV model on the LG website.
Search on the manufacturer's website
If your LG TV model supports Bluetooth, you can connect Bluetooth accessories to your TVs, such as headphones, speakers, and game controllers.
To check if the Bluetooth on your LG TV is on, you can go to the System menu of your TV, select Settings, and then select Advanced Settings.
Next, navigate to Sound > Sound Out. If Bluetooth is enabled, you should see the option to turn it off and on. Additionally, you should be able to view the user's manual on the specific feature of the TV.
How to Enable Bluetooth on LG TV?
You can enable it on an LG TV in a few simple steps. First, ensure you connect your LG TV to your home network or the internet.
Once your TV is connected, press the "Settings" button on your remote. That will bring up the TV's main menu.
From here, select "Advanced Settings." Scroll down to the "Sound" section > Sound Out and make sure you see "Bluetooth Device List" on the screen. If it isn't, select the option to enable it.
You may need to enter a PIN code. Once Bluetooth is enabled, the LG TV will be ready to use.
Tips and Tricks to Fix Problems with Connecting Bluetooth Devices
Bluetooth technology can be frustrating when attempting to connect devices. Fortunately, there are a few tips to help make the process a smoother one.
First, make sure the Bluetooth device is on and discoverable. If the device is not discoverable, it will not be visible to other Bluetooth devices.
If the device is discoverable but still not connecting, try restarting the device or the host machine.
Put your device near the host machine
If the device is still not connecting, try turning off any other nearby Bluetooth devices. Interference from other Bluetooth devices can prevent connections.
Next, make sure the device is within range of the host machine. Bluetooth connections can become unstable if the distance between LG TV and your device is so far.
Secondly, ensure your device is compatible with the Bluetooth version you are trying to connect. Most devices support multiple versions, but some may not.
Finally, check that you have enabled the correct options on your device. Some devices require specific settings for a Bluetooth connection.
FAQs
Does LG 55-inch smart tv have Bluetooth?
Yes, LG 55 Inch Smart TV is available with Bluetooth 5.0.
What do you do if your smart TV doesn't have Bluetooth?
You have several options to consider if your smart TV does not have Bluetooth capabilities.
The most straightforward approach is to purchase a Bluetooth transmitter or a Bluetooth adapter that can connect to the TV. These devices are relatively inexpensive and can be easily found online or in physical stores.
Alternatively, you can connect a streaming device such as Google Chromecast or Apple TV to your TV. That will enable you to stream content wirelessly without the need for Bluetooth.
You can also connect a gaming console, such as the Xbox or PlayStation, to your TV to allow wireless gaming.
Finally, if you have a home theater system that supports Bluetooth, you can connect it to your TV and use it to stream audio wirelessly.
Why does my LG smart tv not have Bluetooth?
Your LG smart TV may not have Bluetooth capability, as not all models are available with this feature. If your LG smart TV does not have Bluetooth, you may be able to connect compatible devices using an adapter.
What is a Bluetooth adapter for a TV?
Bluetooth adapter enables your TV to broadcast high-definition sound directly to a Bluetooth speaker or a set of Bluetooth headphones.
What is the difference between a Wi-Fi-enabled TV and Bluetooth?
While Bluetooth and WiFi allow you to connect wirelessly, these two protocols serve distinct purposes. In contrast to WiFi, which people use to link devices to the internet, Bluetooth is solely to connect devices.
Conclusion
To conclude, almost all LG TVs have Bluetooth capabilities. Now you get the answer to the question, "Does LG TV Have Bluetooth?".
To make sure that it is enabled, you should check the settings. You can easily enable it by selecting the Bluetooth option in the settings if it is not allowed.
Once enabled, you can connect your devices to your television and use them for a more immersive and enjoyable experience.
Thank you for taking the time to read this blog post! If you have any questions, feel free to give your comments below.